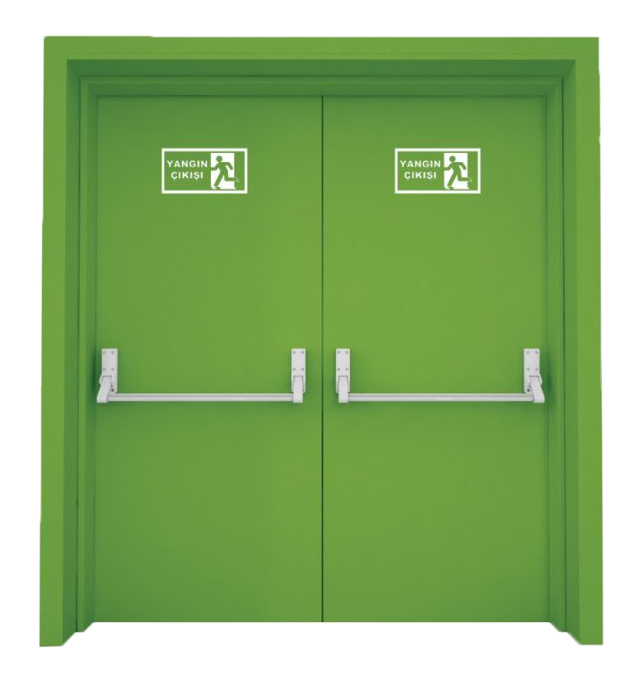 DOUBLE-LEAF FIRE DOOR
Where to use Double-Leaf Fire Doors
Double-leaf fire doors and fire exit doors are preferred in crowded schools, hospitals, shopping malls and airports sheltering a vast number of people. Fire resistance duration systems of them are produced as up to 30-45-60-90-120 minutes, they also have TSE and fire resistance certificates.
Fire Resistant Door
Fire Resistant Door can be made with decorative feature instead of metal in double-leaf doors. This kind of doors, which have become fire resistant by dint of a special coating, can be applied with the same dimensions and materials as metallic doors. This system, which can also be applied for the use of 30 minutes-fire-resistant doors, includes smoke filters and a smoke-proof seals that inflates with smoke.
Double-Leaf Fire Door Features
For production of double-leaf fire doors, 2 times extra material is used compared to single-leaf doors. This is why the prices of double-wing doors, which enable a wider area use, are higher. The safety locks, panic bars, vents, pivot/sill systems and material types used in that kind of doors also affect their prices. Depending on various establishments, the prices of double-leaf doors vary due to their production materials.