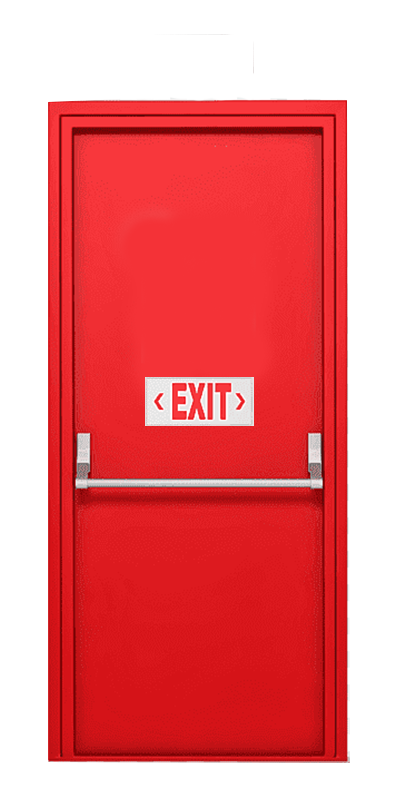 SINGLE-LEAF FIRE DOOR
Where to use Single-Leaf Fire Doors
They are used in almost all kinds of constructions as single-leaf fire resistant doors and fire escape doors.Standard sizes are generally produced as 90x210 and 100x210, but special size and special color productions are also performed by us. Single-leaf Fire Doors are able to be opened from the inside to the left and right directions.
Single-Leaf Fire Door with Glazed Vent-hole
Single-leaf doors with glazed vent-holes can be used for a better view of the interior in case of fire. Furthermore, since said doors have vent-holes, ventilation can be provided at times other than a fire case.
Single-Leaf Fire Door with Fire Resistivity
A single-leaf fire door is able to display a fire resistant feature. This is due to the fact that, according to the production standards, a flame resistance period of 30 minutes to 120 minutes is required for a single-leaf product. This flame resistance period can be specified according to the building type and the intensity of use.
Single-Leaf Fire Door with Panic Bar
A panic bar can be preferred for a much easier use and practical opening system for a single-leaf door. Since there is an arm extending between the two sides of the panic bar door, it can be opened effortlessly by means of the press-on-it method. It is particularly preferred in moments of fire to open the door more easily with panic.
Single-Leaf Fire Door Certificated
Companies which are carrying out specially certified manufacturing and provide production in accordance with the standards should be preferred. All of the doors we manufacture own TSE(TSI) and Fire resistivity certificates.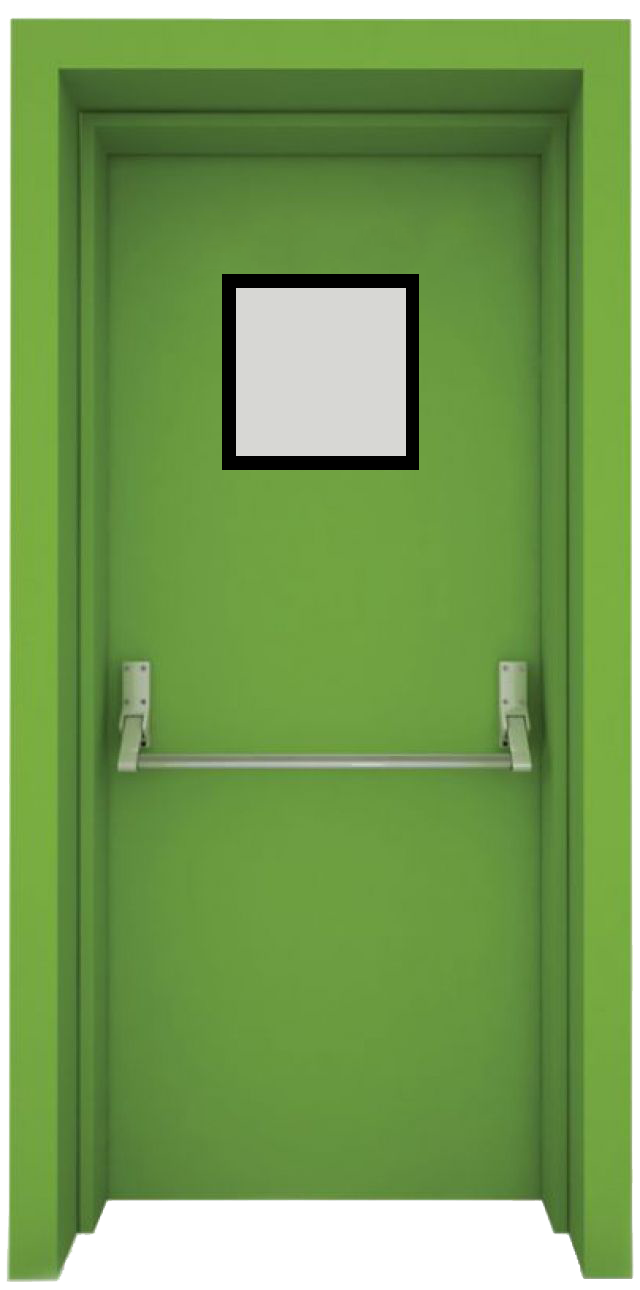 E E 120 Certified Fire Door
- Full Frame 1.2 mm DKP Sheet/Plate, with double-sided frame that surround the wall on both sides
- Door leaf and interior reinforcements of 0.8 mm DKP Sheet (0.8 mm sheet + 54 mm 70 KG/m3 Rockwool + 14 Aluminum insulation foil + 0.8 mm sheet)
- Demka branded panic bar lock
- 15 mm x 15 mm EPDM (cold smoke seal)
- Electrostatic powder painted frame and leaf
- E 120 Fire resistivity certificate
- Hot smoke seal that expands with heat and prevents smoke passage
- Alternative/varied color options from the RAL chart
- Full/fixed case with max 100x210x18 dimensions
- Automatic closing with spring hinge
- One-sided panic bar, optional additional arm on the other side