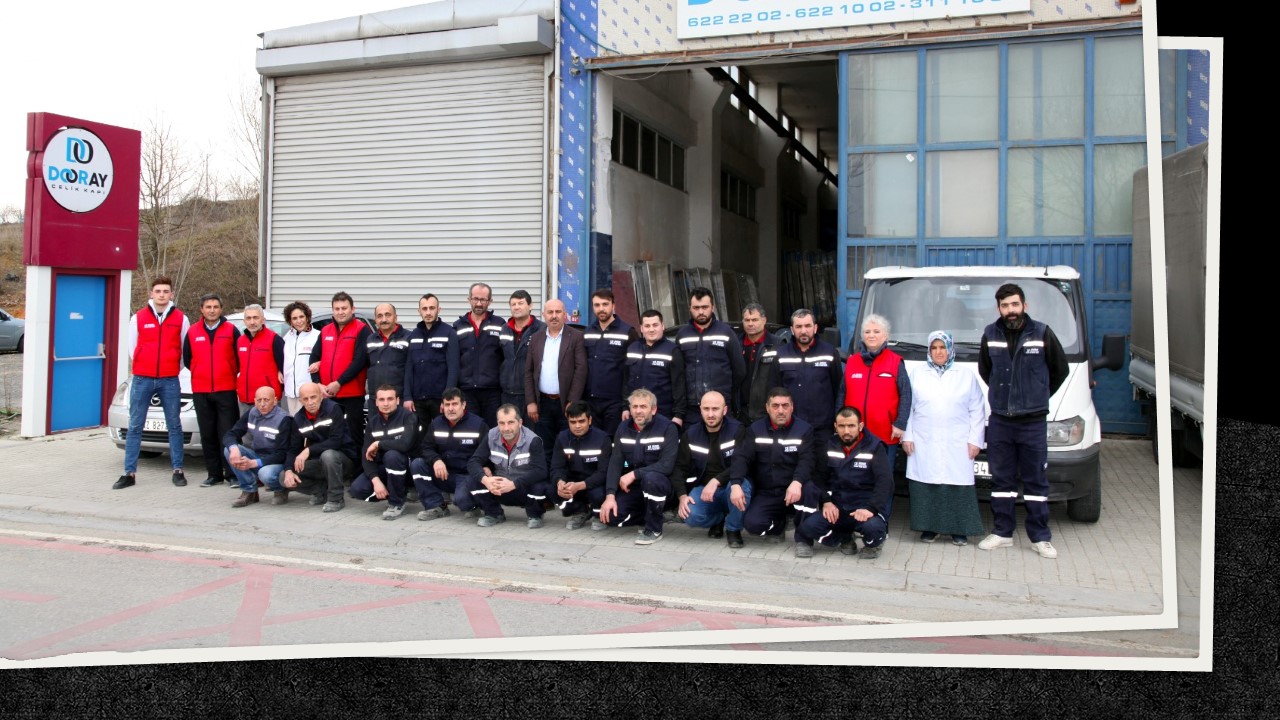 DOORAY YANGIN VE METAL KAPI SİSTEMLERİ LTD.ŞTİ.
---
DOORAY FIRE AND METAL DOOR SYSTEMS LTD. It manufactures industrial steel fire-resistant doors and steel-security doors.
---
Single / Double Leaf Doors 
Shaft Doors, Energy Room Doors
Door Frames, Steel Covers for Different Areas
Doors with a Fire Resistant Time of Up to 3 Hours
Dooray Yangın ve Metal Kapı Sistemleri Ltd.Şti. manufactures fire-resistant doors and steel-security doors made of industrial steel. Our factory has been continuing its high-capacity production in Sancaktepe, Istanbul since 1994. Our products are manufactured in compliance with CE, TSE, Efectis ERA and A1 ISO 9001:2015 certificates and international standards. Our doors are used in sites where there is a necessity for protection, escape and storage. As one of the market leaders, we have succeeded in bringing our quality to the highest level by putting the products we produce in "standard or custom-made sizes" to tests for the past 28 years.
Our production quality and detail-oriented care, especially in fire resistance, are within our professional principles that we have adopted to become a leader in the sector. We manufacture our products which produced for abroad in accordance with the standards in the said region and gear them for use pursuant the rules of the local institutions there. We manufacture a diverse and wide range of products. We produce fire resistant, hydraulic hinged doors with accessories.