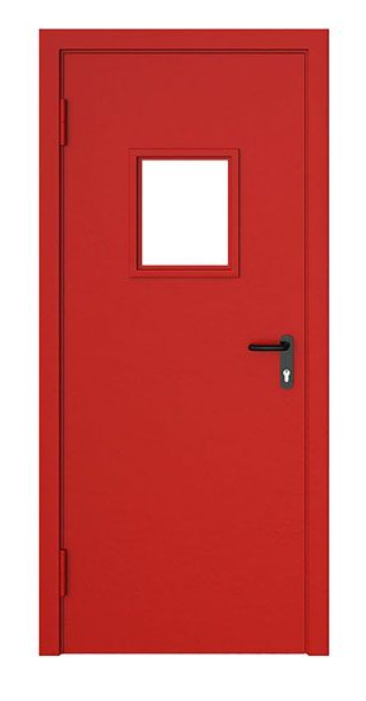 GLAZED FIRE DOOR
What is Glazed Fire Door ?
This kind of doors manufactured with fire resistant glass is used most especially in hospitals, airports and schools. It is also used in cases where the visuality is requested to be prioritized. As there is no standard size for fire resistant glazed doors, they are produced in any requested size. Glasses with a fire resistance of 60-90-120 minutes are preferred in windows, just like in doors. They also have TSE and fire resistance certificates.
Areas of Usage
Fire doors are used in schools, hospitals, shopping malls, industrial facilities, performance/exhibition halls such as theater and cinema, buildings for gathering purposes such as expositions/fairs, meetings, congresses as well as business centers and residences. It provides fast and safe evacuation in cases such as fire, by dint of its fire resistance, smoke and flameproof feature, and the panic bar system that allows continuous exit from the inside even if it is locked from the outside. The doors are made considering the number of users of the place where they are located.
Glazed fire doors differ in terms of production method compared to plain doors or the ones with bulls-eye. It is produced in the desired width-height values, provided that it remains within the fire regulations and test dimensions. It offers freedom in architectural design. With the glass-to-glass (butt-joint) joint technique, uninterrupted, transparent fire walls can be created. The very high melting temperature renders glazed steel fire doors incomparable for long endurance periods.