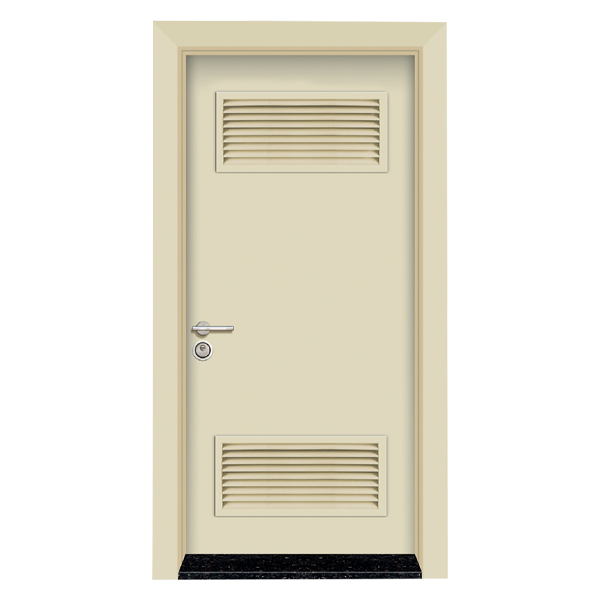 Energy Room Doors
Another usage area of ​​fire resistant doors is their utilization as energy room doors. While energy room doors provide fire resistivity, they also enable healthy circulation of air flow inside by means of their lower or upper apertures. They can be used together with the lock lever in terms of safety. They also have TSE and fire resistance certificates. They can also be produced as double-leaf doors and double- vent doors.
How a Fire Resistant Energy Room Door Should Be?
An electrical room, as an energy room, is the area where power lines, electricity meters and cable lines pass through. In this type of energy rooms, door application is performed in accordance with the energy room legislation points. The said doors are used thereby deciding on special materials and grounding each metal part separately.
The doors are especially prepared according to the dimensions of the energy room and the dimensions of the panel. It is unconditionally mandatory to place a danger sign on these doors. In addition, doors must be designed to open outwards. Single-leaf or double-leaf systems can be used for the doors, depending on the space availability. The door must be able to be locked with the key in full security. In addition, the mentioned key must be available to the building manager and janitor. It is necessarily important to reach the lock promptly in emergency response cases.
Energy Room Doors
While preventing great risks in a building, the question of what an energy room means is also an significant issue. In brief, an energy room is a reserved room where energy lines will be located in buildings above 3-storeys. In this room, implementations can be performed within the framework of principles such as electrical shaft regulation.